"More Wild Things" | visual arts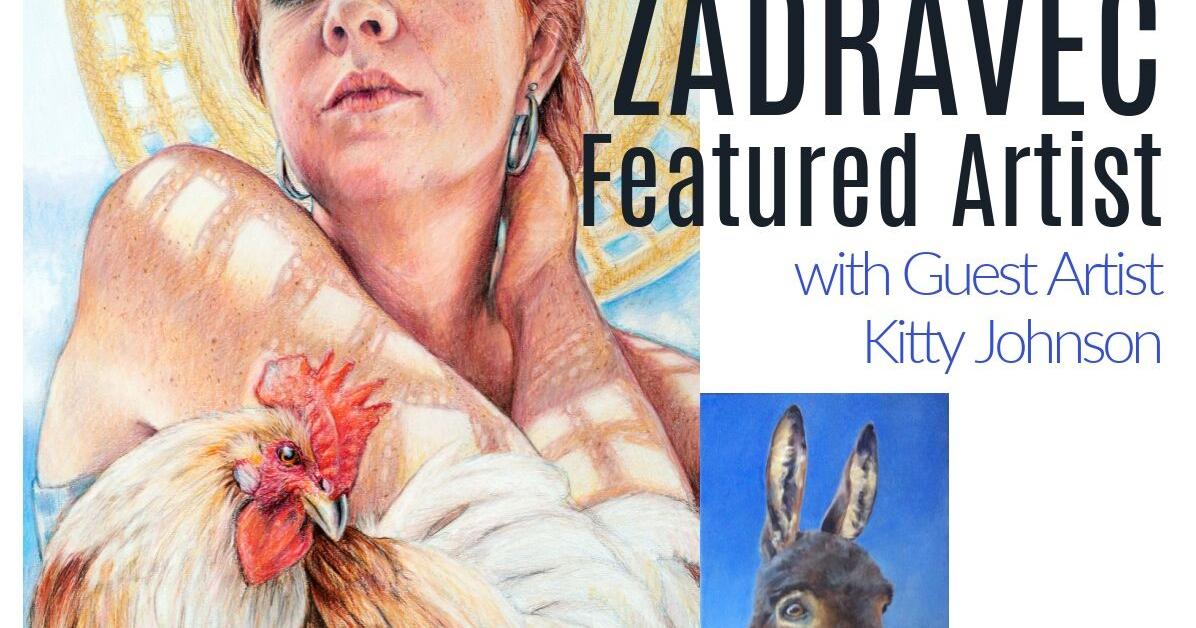 Artwork by award-winning artist Lis Zadravec, with guest artist Kitty Johnson, on view throughout April. Artist talks on April 2 at 3 p.m. and artist demos on April 10 and May 1 at 3 p.m.
The extraordinary and inspiring work of Lis Zadravec, created mainly in colored pencil, expresses a poignant humanity. Lis is known for using her lyrical tales of girls, women, and animals to show the triumphant spirit we all possess.
His subjects reveal their strength as well as their vulnerabilities, but are never victims. They are the very essence of hope and possibility. Lis often uses animals to express these human emotions and character traits. Life itself being a formula for fighting against potential, Zadravec's artistic achievements have been many and inevitable. Lis says you should be known for what you do and what you're made of. The artist's innate skill and style recall the masterful work of illustrators and painters of past generations. She demonstrates an amazing ability to master her medium. It is a work that requires proof that it is not painted.
His works are recognized and published internationally. She is an iconic member of the Colored Pencil Society of America and a faculty member at Yellow Barn Studio in Glen Echo Park.
Kitty Johnson grew up in the tidal region of Virginia, where her appreciation for all things natural began. Life by the water instilled a contemplative perspective from which to view and interpret nature which influenced his art throughout his life. As a longtime resident of Loudoun County, her keen eye has been on the bucolic hills as well as the domestic and wild animals of her rural surroundings. His art visually reflects a natural purity that often lacks the daily hectic pace that now drives Loudoun's lifestyle. Kitty's passion for animals leads her to dig deeper into the individuality of each animal she photographs to reveal moving scenes. Her art captures the distinct presence that exists behind the eyes of each animal she paints. "Many of the animals that I photograph and paint have their own personality, charm and even humor… My hope is to share that personality with the viewer." -Kitty Johnson