Giving my Kawasaki KB100 a visual makeover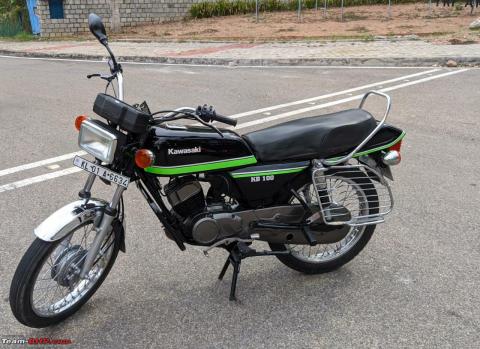 I'm also looking to do some performance mods so I have enough power to do decent freeway speeds and smoke 200cc and under bikes.
BHPian TorqueMonster recently shared this with other enthusiasts.
So far readers have only seen one bike that is still resurrected from scrap metal. The bike, even when running, wasn't at its best. There is rust, broken panels, peeling paint and broken plastics everywhere. At one point, it looked less like a bike and more like a wasteland abomination seen in something like Mad Max. So in the end the decision was made to paint the bike and have it glued.
The bike itself is painted black, but instead of using the standard gloss black, the bike is currently painted metallic black. Second, as far as the sticker goes, I went for a slight OEM+ look for the bike, the sticker designs draw huge inspiration from the Southeast Asian market Kawasaki commuters and the GTO sold in Pakistan. The sticker design is sure to irritate purists and I want to apologize in advance. I have badges and stickers in stock for later when I get bored of the current design.
I present to you, the KB100 in its new avatar: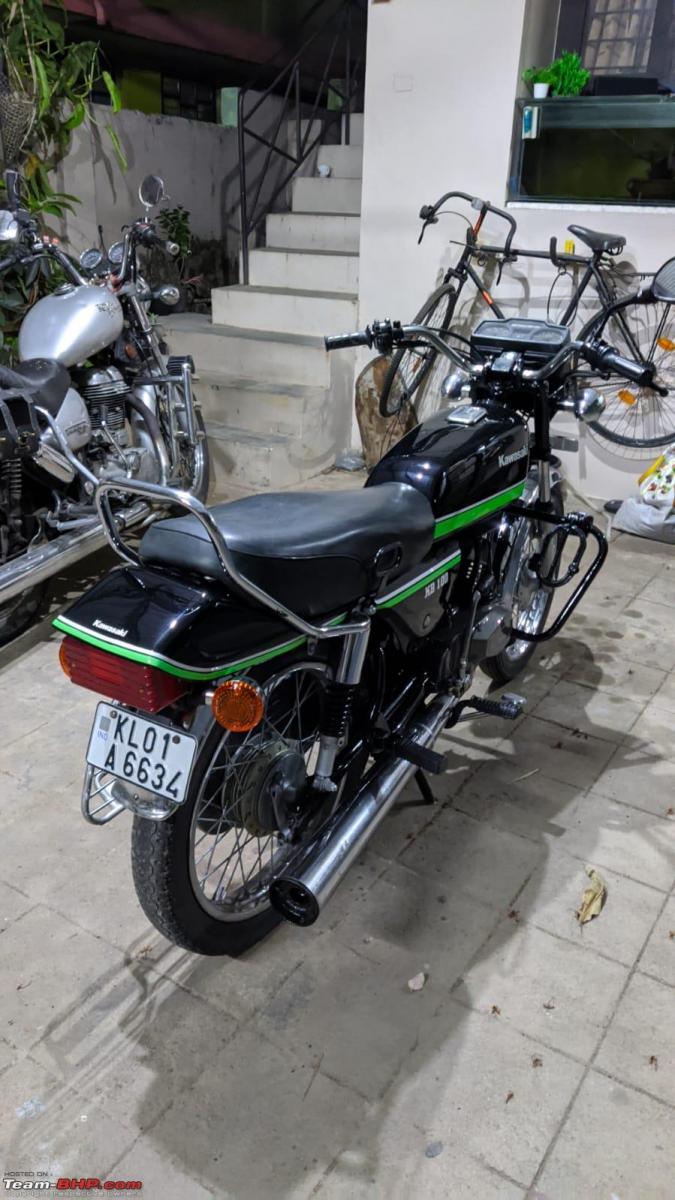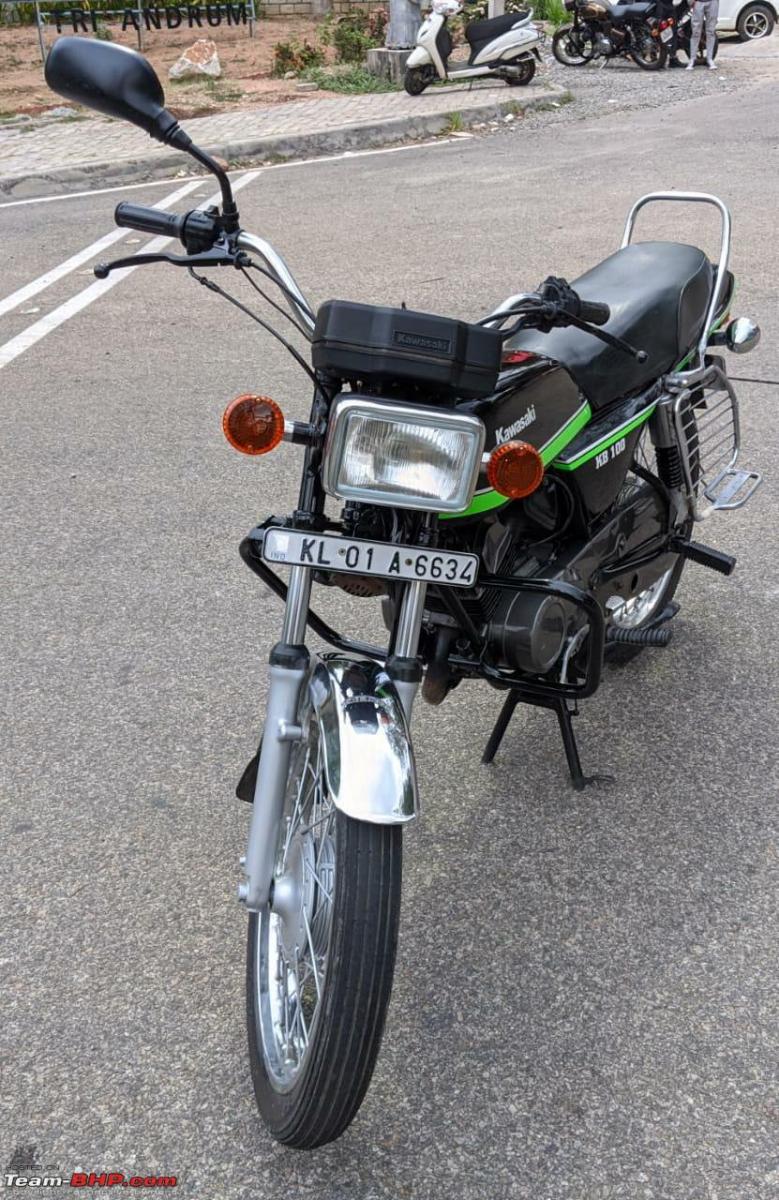 These are some pictures I managed to take after painting, I will put better pictures and other aspects soon. There are a few issues to fix, but overall the bike is almost like new.
The next major changes would be to performance mods. I'm not aiming to create a drag racing monster out of my bike, I just want enough power to do decent freeway speeds and smoke 200cc and under bikes if needed. It would definitely be helpful if Bhpians had any suggestions for mods I could ideally do and how much it would cost me.
Here is what BHPian sandeepmohan had to say about it:
Smoking a modern 200cc motorcycle is going to be a challenge. As you know, modern motorcycles are equipped with fuel injection which can very quickly adapt to a situation such as acceleration and conditions require. It's not that easy to do with a carbureted motorcycle. You can get a bigger jet, allow more airflow, however, in the end it will still respond like a carb fuel and air system. There will always be some lag on the throttle. This is my limited knowledge. Experienced people can talk about better solutions.

To improve highway performance, I can only think of a 5-speed gearbox. I don't know if one was ever made for the KB100, in India or sold like this in other markets. I imagine the stock 4-speed tends to hold pretty high revs. Although the engine may run fine, you will burn a lot of fuel and oil in the process.

Bravo for the restoration of this motorcycle. The Kawasaki Green sticker job is also well executed. It was a Japanese motorcycle that didn't quite gain the popularity of a Yamaha or an IND-Suzuki. I thought it was just as reliable and had a unique exhaust intake note. It was different from the other two Japanese motorcycles.
Here is what BHPian justin.das had to say about it:
Your efforts are paying off, the bike looks cool, and the sticker work really goes with the minimalist theme. I would personally recommend that you get the original decals that are on the side covers of the engine which will make it even better and period.

Importing a 5 speed gearbox, looking for the KB 125 cylinder and head, a friend of mine recently told me about a KB 125 scrap state near his home (Trivandrum).
Check out BHPian's comments for more ideas and information.